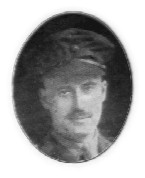 HAROLD UNDERHILL HATTON THORNE (1891-1897 : 36), Lieutenant Colonel of the 12th Battalion, The Royal Scots (Lothian Regiment), was the elder brother of the preceding.

When he left school he became a solicitor and was for some time in the Town Clerk's office at Wolverhampton.

In 1905 he was appointed solicitor to the Berkshire County Council and later Deputy Clerk to that Council and Deputy Clerk of the Peace.

Having joined the Territorial Force and reached the rank of Captain in the 4th Battalion Royal Berkshire Regiment, he went to France early in 1915.

After coming home for an operation, he went out again in December 1916, as Major, second in command of the 6th Battalion, King's Own Scottish Borderers, and within a few weeks he was again promoted and given command of a battalion of the Royal Scots.

He was mentioned in despatches in March 1917, and on the following April 9th was killed while leading his Battalion in the Arras battle.

His Brigadier spoke of him as an exemplary commander and a sterling man, whose influence was felt throughout the Brigade.

He has left a widow – Evelyn, only daughter of Mr & Mrs T J Addenbrooke – and two children, a boy and a girl.

Like his brother, he had freely used his abilities for the credit and service of the school.

Both here and elsewhere he was prominent in sport and in hockey he was an International.