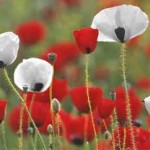 Film of WW1: All Quiet on the Western Front
This exercise focuses on the German experience of World War One through the famous novel-turned-film. Students comprehend the final 30 minutes of the film then consider the techniques used in the film to get across its 'peace' message.
Part of a comprehensive set of Remembrance materials for every single year group.