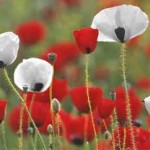 Paintings of WW1
Why do governments employ war artists? What makes a great work of art? What is the difference between art and propaganda? Students consider a range of different paintings, compare and contrast findings. My own selection of paintings can be used instead if you prefer:
The Hero (Grosz) | Harvest of Battle, Hospital, Machine Gun, Paths of Glory (Nevinson) | Unknown Soldier (Orpen) | Assault Under Gas, Card Players, Trench Warfare (Otto Dix) | We are Building a New World (Nash) | Gassed (Sargent) | Resurrection in Cookham Churchyard (Stanley Spencer).
Part of a comprehensive set of Remembrance materials for every single year group.