Creative writing task: the experience of Apartheid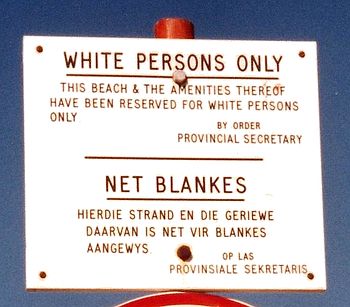 Students are provided with THREE possible approache to this task, one of which is to "Produce a fictional first-person account written by a black South African looking back on their life under apartheid. The account should tell a story which allows you to illustrate the impact of the key apartheid laws. Each time the story is clearly referring to a particular law, add a detailed footnote explaining what the terms of this law were. Keep the story short and focused, but ensure that your footnotes cover a wide and detailed list of key apartheid legislation so that the finished work will be a valuable revision aid".
Part of the complete scheme of work to support the IBDP History "Rights and Protest" unit on Apartheid South Africa.