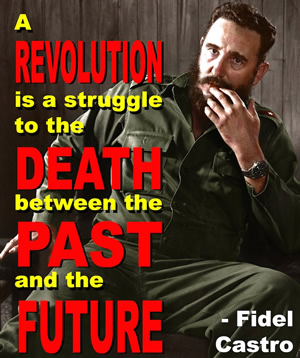 JFK: Speech on Castro and Cuba, 1960
The centerpiece of JFKs attack on the Eisenhower administration was its failure to anticipate and then deal with the rise of Castro. The following speech is therefore very useful evidence for developing your analysis of the conditions which brought Castro to power. Moreover, it is a classic example of why it is important to conduct a thorough evaluation of origin and purpose.
Part of the "Rise of Castro" unit on ActiveHistory.
(236 views)