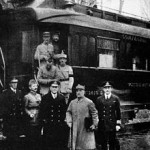 20 Question Factual Test: Why did Germany and her Allies lose World War One?
This 'gap fill' test ensures that students end up with a useful revision aid covering the main socio-economic, political and military factors from the perspective both of Allied Strengths and Central Powers' weaknesses.
This test forms part of the detailed IB Unit that can be found on this page.