Essay Planning Exercise: Analyse the roots of the Cold War before 1945 | Completed model essay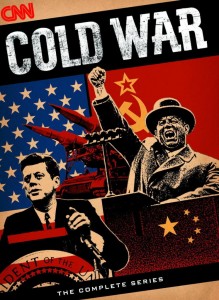 To ensure that students are sufficiently prepared for any Cold War question that comes up, we spend time writing up a carefully considered answer to the key question. Students will write this answer as a timed essay in the following lesson. There is a completed model essay that can be used to help students develop their essay-writing skills.
Pairs of students will be asked to research TWO of the events listed in the "Wartime Differences" rows, answering two questions: (a) "What was it?" (b) "In what ways did it increase tensions?". Note: each student in the pairing should research both events, independently.
After an appropriate amount of research time, the pairs should discuss their findings with each other to ensure that there are no disagreements or omissions. These findings can be shared with the class.
Finally, each student should write up their paragraph on "wartime differences" using the classroom feedback to help them.
There is also a follow-up task with a TOK focus:
"Due to the fact that we are trying to explain why an established event happened, there is a danger of confirmation bias. In other words, because we are only gathering evidence to explain why it happened, there is a danger that we end up thinking that the event was inevitable. Therefore, we will spend some time considering what evidence a historian might use at mitigating evidence to persuade us that the Cold War was not inevitable (or, even more strongly, that it was unlikely) by the start of 1945″.
Part of the new ActiveHistory scheme of work on The Roots of the Cold War to 1949