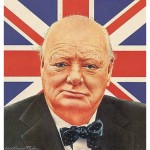 Head2Head Preparation: Identifying 'Heroic' and 'Villainous' qualities and framing the questions ready for the interview
The class will be divided into two teams. The first team needs to make a list of 'heroic' (positive) qualities. The second team needs to make a list of 'villainous' (negative) qualities. These are then matched up in pairs, prioritised in terms of importance, and then transformed into questions ready to ask in the interview with Churchill.
The unit is designed to be used with Year 9 students (13-14 years) but is easily adaptable to other contexts.
The unit develops sourcework and essay-writing skills, and the outcome is a detailed, structured essay answering the key question "Was Winston Churchill a hero, or a villain?".