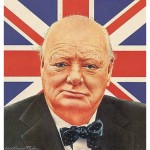 Independent Research Phase and Mark Scheme for the Essay
"The main body of your essay is now completed. To distinguish your study, you should now take the time to conduct some extra research to develop each of your main paragraphs with fresh evidence. Make use too of this mark scheme…"
The unit is designed to be used with Year 9 students (13-14 years) but is easily adaptable to other contexts.
The unit develops sourcework and essay-writing skills, and the outcome is a detailed, structured essay answering the key question "Was Winston Churchill a hero, or a villain?".