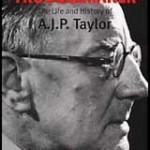 Model Essay by RJ Tarr (note: teacher password required)
At this point, students should return to their original research template to complete the final column, which asks them to make some observations about whether the various factors for each war are areas of comparison and contrast. This can then be used as the basis for an essay on the causes of either war, or an essay comparing them both. The model essay provided here was written by the author of this website in timed conditions and could be given to students for extra stimulus after they have finished their own work.
Part of the "Compare and Contrast the Origins of World War One and World War Two" unit at ActiveHistory.