It's been a typically busy year developing ActiveHistory with new resources based on the interests of my students and feedback from visitors to the website. A full list of additions to the site can be found further down the page here. Some of the highlights are as follows:
Technology in History Teaching
2500+ Historians to Follow on Twitter
I developed a program which automatically searches Twitter for Historians active on Twitter and then organises them into a searchable database. It was through this tool that the following two initiatives developed...!
Professor Simon Schama and other Historians debating the Origins of WW1 on Twitter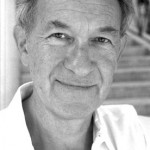 In January I was delighted to make Twitter contact with one of my all-time history heroes - Professor Simon Schama - on the issues surrounding Mr. Gove's comments about the teaching of World War One. This developed into a debate involving a number of highly-regarded historians which led to a formal debate at the British Library in London chaired by Paul Lay, editor of History Today magazine. I turned the Twitter conversation into a worksheet to use as a revision exercise with students.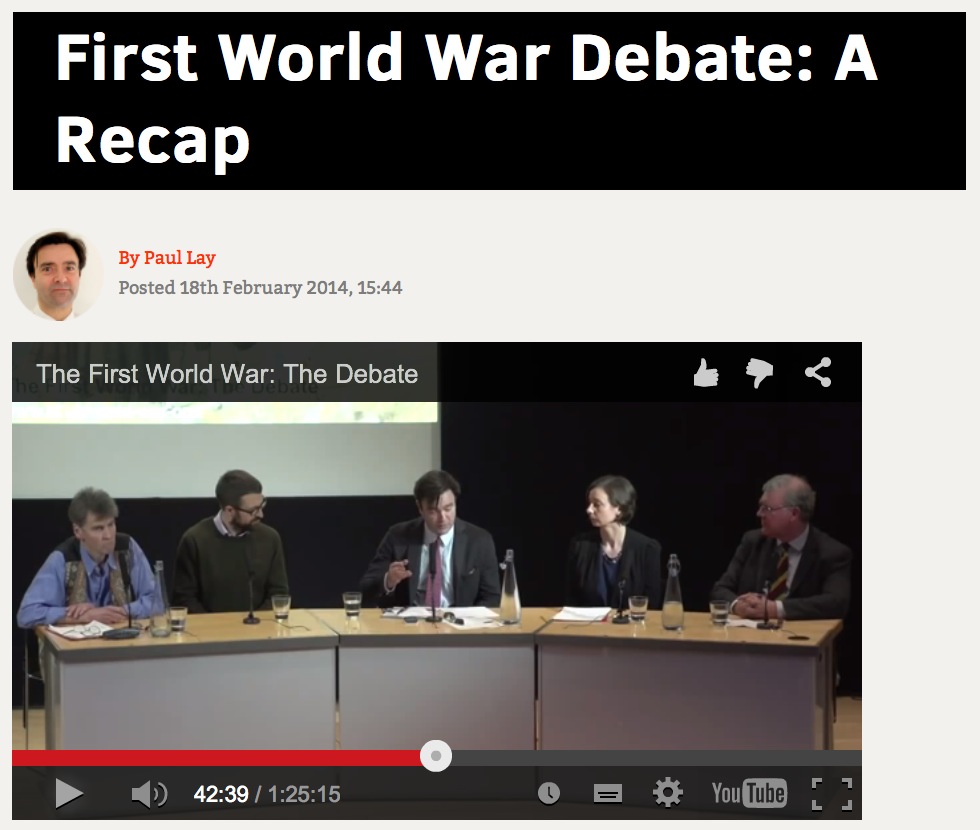 Last night's twitter-inspired #ww1debate @britishlibrary owes debt to original contributions of @simon_schama, @holland_tom and @russeltarr.

— Paul Lay (@_paullay) February 18, 2014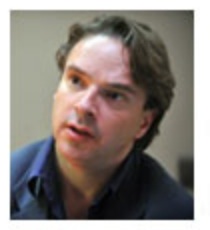 Professor Orlando Figes conducts a 'Google Hangout' on the Causes of the Russian Revolution
In June 2014, one of the highlights of my professional year was when the world-renowned historian Professor Orlando Figes generously agreed to participate in a live video link-up experiment with IB Historians at the International School of Toulouse to answer questions about the Russian Revolutions of 1917. Over the course of 45 minutes he answered a wide range of questions that the class had formulated in advance following an in-depth study of Russian history c.1894-1917. This was followed by a second conference on the subject of Lenin's Russia which was viewed by more than 30 schools around the world.
3500+ History Podcasts: Searchable, Auto-Updating Database
I produced this program to help teachers and students quickly locate high-quality history podcasts on whichever subjects interest them. The project links to thousands of podcasts from many sources on history-related themes. Comments / suggestions welcome! Search by date, topic, country, keyword. There are already thousands available to search from!
Google Books for Student Research: 3-minute guide
I put together the following guide for students to help with their research for Extended Essays, Internal Assessments, Personal Projects.
Cross-Curricular Projects
To complement the well-established Year 8 Renaissance Day and the IB World War Two Induction programme, this year saw the launch of a joint history-geography induction project for Year 7 students that proved to be a great success.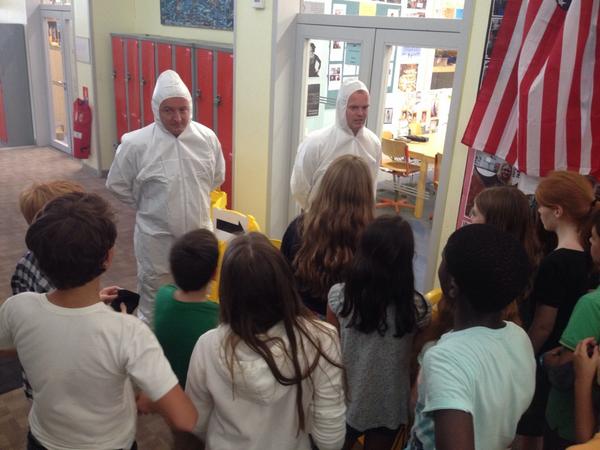 Year 7: *NEW* Scheme of Work: CSI History, The Iceman Mystery!
This project was developed as a joint study unit between the Head of History (@russeltarr) and the Head of Geography (@MattPodbury) at the International School of Toulouse. Its purpose is to provide an intensive and exciting induction programme to Year 7 students and to highlight links between Geography and History from the outset.
The unit follows the format of the "History Mysteries" lessons on ActiveHistory.
These are designed as stand-alone projects which each last 3-4 hours.

Through engaging historical topics, they teach skills of problem formulation, deductive reasoning, independent research, groupwork and structured writing.

There is a standard Teacher lesson plan and Student record sheet / markscheme for each activity.

My students complete at least one "History Mystery" project each year. Because the mark scheme stays the same, they provide a particularly useful way of measuring student progress. More importantly, they start each year's studies with a sharp and interesting focus.
New Resources for Years 7-11 (age 11-16)
Year 8: *NEW* Scheme of Work - ActiveHistory Mystery: Cat Bottoms and Golden Cups!
This latest ActiveHistory Mystery, which I used with my Year 8 students, is based in the Middle Ages and involves cats' bottoms, golden cups, mass murder and plenty of treachery... The "History Mysteries" lessons are designed as stand-alone projects which each last 3-4 hours. Through engaging historical topics, they teach skills of problem formulation, deductive reasoning, independent research, groupwork and structured writing. There is a standard teacher lesson plan and student record sheet / markscheme for each activity. For a full list of History Mystery projects can be found here.
Year 9: *NEW* Scheme of Work - "Who is your Historical Hero?" - an independent research project
This is a great activity for any year group: I trialled it at the end of Year 9 with my own students, but it went so well that I plan to run it with other year groups too. It was inspired by a tweet by @kenradical, a constant source of great classroom ideas. Based on his idea of getting students to produce a poster based on their own 'history hero', I was particularly keen to get students to: consider carefully how we can measure 'historical significance'; assess the qualities, talents and achievements that could be described as 'heroic' - tying these specifically to the IB Learner Profile attributes; be open-minded, personal and original in their choice of 'hero'; use the study to reflect more deeply on what constitutes an inspirational life in terms of values, behaviour and ambitions.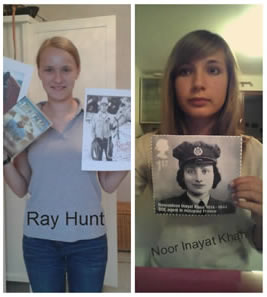 Year 9: *NEW* Scheme of Work - Was the 20th Century a Period of Progress?
This project is designed to allow students to develop a broad but comprehensive overview of the main events of the 20th Century. Each student will research one key event, theme or individual of their choice to produce an attractive display piece. They will compare and contrast their findings with other people in the class to answer the question "Was the 20th Century a period of progress?". This is a new project that I developed in order to provide my students with a "study through time" after the depth studies of the Year 9 syllabus. It also provides an excellent overview of 20th Century History prior to starting the IGCSE Modern World History course.
Out of the above Year 9 projects stemmed three further major resources:
Recommended Reading for the History Classroom
Recommended Films for the History Classroom
A History of the 20th Century through Feature Films
IGCSE: *NEW* Scheme of Work - The Cuban Missile Crisis
One of the most dramatic moments of the 20th Century and a particularly exciting topic to teach and to study! This unit is based around extended roleplay activities firstly from the Soviet, then from the American, perspectives. Students gain a thorough understanding not just of the events but also about the role of particular individuals and develop an appreciation of how close the world came to nuclear holocaust in 1962 - and who (if anybody) deserves credit for their handling of this terrifying crisis.
IGCSE: *NEW* Scheme of Work - The Vietnam War
In 1962, President Kennedy sent 1600 military advisors into Vietnam. They began hoarding peasants into fortified 'Strategic Hamlets' away from communist influence.
This drew the USA into a war which was not only the longest and bloodiest it ever fought, but also one which ended in America's first ever military defeat.
The Vietnam War saw the Cold War conflict move from Europe (Eastern Europe, Berlin) and America (Cuban Missile Crisis) into Asia (which also experienced war in Korea).
It was a conflict which not only pitted the superpowers against each other, but also involved horrific civilian casualties within Vietnam and mass demonstrations against the American government until US troops were finally pulled out of the country in 1975.
IB/A-Level (ages 16-18)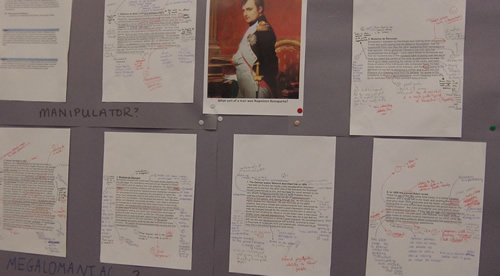 IB: *NEW* Scheme of Work: The Causes, Events and Legacy of the French Revolution and Napoleonic France
This major new unit covers the causes, events and legacy of the French Revolution. It includes Silent Discussion: Impressions of Napoleon (In this activity students conduct a 'Silent Discussion' about Napoleon based around 12 primary sources. In this way they start to form impressions about whether Napoleon was a revolutionary or a reactionary) and Napoleonic Propaganda: Analysing Portraits Worksheet (In this activity students are given a detailed introduction to the art of propaganda in Napoleon's France and they are then presented with a wide range of images. Students have to match the captions to the pictures and then decide how to categorise the various pictures. Each student produces a detailed analysis of one portrait and then they are all placed on display and students draw their conclusions about what message Napoleon was trying to portray and whether this changed over time. There is a completed Teacher Answer offering a view on whether these images suggest Napoleon was a reformer or a reactionary).
Promoting Internationalism through a World War One Battlefields Trip
Following another successful Battlefields Trip to France and Belgium, I wrote an article for Innovate My School about the importance of promoting internationalism through a Battlefields Trip. This complements the Resources for Remembrance Day that I have developed for all Year Groups between Years 7-13.
Citation Generator: Harvard, Chicago, MLA and APA formats
I designed this tool to help my students quickly generate citations for their essays. Other citation generators need YOU to do most of the hard work - and only look for books. This searches for books AND websites AND films AND lets you choose your citation style! Best of all - it only needs a web address or some search keywords (e.g. 'dickens oliver twist')
Classroom Display Materials
I continued to develop my collection of History classroom display posters, including History: The Story of Everything! Classroom Poster and "Who Tall Are You?" - Classroom display resource.

Here's my most recent album of History Posters on Google+. View all.
Professional Development
London (January): TeachMeet BETT 2014: 650+ teachers
In January I was honoured to be invited to open the largest ever TeachMeet conference at the BETT Show in London. For 7 minutes I gave a whistle-stop tour to 650+ teachers of some of the most popular resources on my (other!) website www.classtools.net. At the same time I was able to meet up with Richard Byrne, author of the brilliant Free Technology for Teachers, who has been a great source of inspiration and support over the past few years.
Birmingham (March): My new course: "A History Teacher's Toolkit"
In March I gave a full-day training course to a group of History teachers at The Studio in Birmingham on a brand-new theme: "A History Teacher's Toolkit" focuses not (as in my past courses) on technology in the History classroom, but instead on creative strategies for teaching history in the secondary classroom. Covering such things as SOLO taxonomy, extended role-play, silent discussion and much more besides, it was wonderful being able to deliver a course to such an enthusiastic group of colleages and not have to worry about technical hitches slowing down the pace of the day!
Atlanta (June): Interview with Vicki Davis
In June it was a great experience being able to have a lengthy interview with Vicki Davis, the legendary @coolcatteacher, about the materials I've developed at www.classtools.net. It was great finally being able to speak with Vicki in person - Vicki's blog is deservedly famous and can be found here.
Paris (October): Technology Tools for the #historyteacher Classroom - Google Hangout!
In October I was invited to deliver a talk to 100+ teachers of the OIB course in Paris. I was unable to attend in person, but delivered a 50-minute talk using Google Hangouts to share some ideas and resources with a focus on the materials I have developed at www.activehistory.co.uk and www.classtools.net. Here is is if you're interested!
In summary, ActiveHistory continues to grow continually and the new academic year will be particularly busy, with new units being developed on Saddam Hussein's Iraq (for IGCSE) and a whole range of new units being prepared for the new IB Syllabus which will be launched in September. I've also recently put the finishing touches to a brand new edition of my Hodder Textbook "Luther and the Reformation" with two new chapters on Calvin and the Counter-Reformation. In addition, ActiveHistory's sister website

www.classtools.net

had seen some similarly major additions, including Random Name Picker, the PacMan Quiz Generator and a new Online Countdown Timer. As always, please feel free to contact me if you have any suggestions for the website and I'll do my best to oblige!
---
Full list of additions to ActiveHistory, January-December 2014
---


© 1998-2022 Russel Tarr, ActiveHistory.co.uk Limited (Reg. 6111680)
High Park Lodge, Edstaston Wem, Shropshire, England, SY4 5RD. Telephone/Fax: 01939 233909
All rights reserved | Privacy Policy | Contact