IB History: ActiveHistory
An ActiveHistory subscription provides everything you need to construct and deliver a two-year IBDP History course from start to finish using the ActiveHistory IB History Hub.
---
Origins of Warfare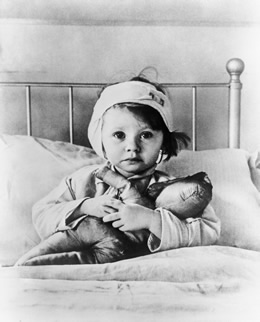 This short unit is designed to help students compare and contrast a wide range of 20th Century conflicts. Students will engage in individual research, paired presentations and a teacher-led session on the historiography of war. They will then use their findings to produce a detailed essay.
This unit on the origins of warfare is completed in five steps:
1. Researching one war individually
2. Working with a partner to identify comparisons and contrasts between two wars
3. Paired presentations to the class so that everyone gets a full set of notes
3. Assessing which key historiographical explanations for war match our findings
4. Writing an essay which brings all of our theories together in a coherent argument

Individual Research Task: In-depth analysis of one war
Each student in the class is given a different war to focus on taken from the IB syllabus, and asked to analyse it in terms of key themes of causation (e.g. political, military, socio-economic).
Paired Feedback and Presentation Task: Comparisons and Contrasts between two wars
Students then compare and contrast their allocated conflict with that of a partner to start drawing out some key areas of comparison and contrast. This is followed by a whole-class discussion to start identifying some common themes for consideration.
Teacher-led activity: Historiography on the Origins of Warfare
Students are provided with a detailed breakdown of six key schools of historiographical thought relating to the origins of wars. Using their knowledge of a wide range of wars students decide which wars could be used to illustrate each theory. This then leads towards the final essay being produced.
Model Essays from RJ Tarr [teacher password required]
The following two essays could be shared with students after they have produced their own work.
Compare and contrast the role of ideology in causing two 20th-century wars, each chosen from a different region
"Although at face value very different conflicts, the Spanish Civil War and the Vietnam War were strikingly similar in a number of important ways: not least the central role played by ideology in precipitating the outbreak of the conflict. This essay will seek to demonstrate..."
What were the most frequent causes of 20th-century wars?
"The 20th Century was defined by two World Wars which brought havoc upon civilization unprecedented in human history, and in the continued instability of the 21st century a study of their causes – and how to avoid them - is an essential method of working for peace. Yet they were only two conflicts amongst many other tragedies such as the Chinese Civil War, the Spanish Civil War and the Russian Civil War..."
---


© 1998-2023 Russel Tarr, ActiveHistory.co.uk Limited (Reg. 6111680)
1 Torrin Drive, Shrewsbury, Shropshire, SY3 6AW, England
All rights reserved | Privacy Policy | Contact