IB History: ActiveHistory
An ActiveHistory subscription provides everything you need to construct and deliver a two-year IBDP History course from start to finish using the ActiveHistory IB History Hub.
---
A. The following worksheet activity presumes that students have already completed the ActiveHistory study units on the Civil Rights movement (to 1964 | after 1964), the Vietnam War, and the Women's Rights struggle. These three themes help to provide the bedrock of this study unit and thereby open up further essay possibilities in the final examinations without a great deal of additional work and study.
---
The 1960s saw the emergence of a 'counterculture' as young people in particular rebelled against traditional values and ways of life. The conditions for the emergence of this counterculture are varied and complex, and include such things as:
Economic wealth and educational opportunities gave the post-war 'baby boom' generation in the US an unprecedented degree of power and confidence
Music, fashion and movie industries helped foster a separate, energetic 'teen identity' in opposition to an older generation who simply craved peace and stability after World War Two
An emerging drug culture, summed up by Timothy Leary's call for students to "turn on, tune in and drop out" sharpened a sense of conflict with the authorities.
---
B. The materials that follow here could be used to supplement the investigation about the development of youth culture if there is sufficient time in the IBDP History course. Alternatively they could be used as the basis of a study unit for younger students.
Students are introduced to the creation of the modern teenager after World War Two, and listen to a wide variety of songs in different styles (blues, gospel, country, crooners) to compare and contrast them in terms of style and lyrical content.
The first signs of a distinctive "teenage" identity emerged not with music, but in film. Young people in the 1950s America grew up at a time of economic prosperity. They had more money than ever before, and spent it on clothes, cars and nights out. The "drive-in" cinemas were increasingly popular with teenagers, and so the Hollywood movie studios started to produced films directed towards young people for the first time. These cheap films were made on a low budget for teenage drive-in movie theatres. In this lesson students research the plotlines of some of the most hilarious B-Movies, but also learn about three key films which created the image of the "teenage delinquent" (i.e. teenage rebel): The Wild One (1953), Rebel Without a Cause (1955), and Blackboard Jungle (1955).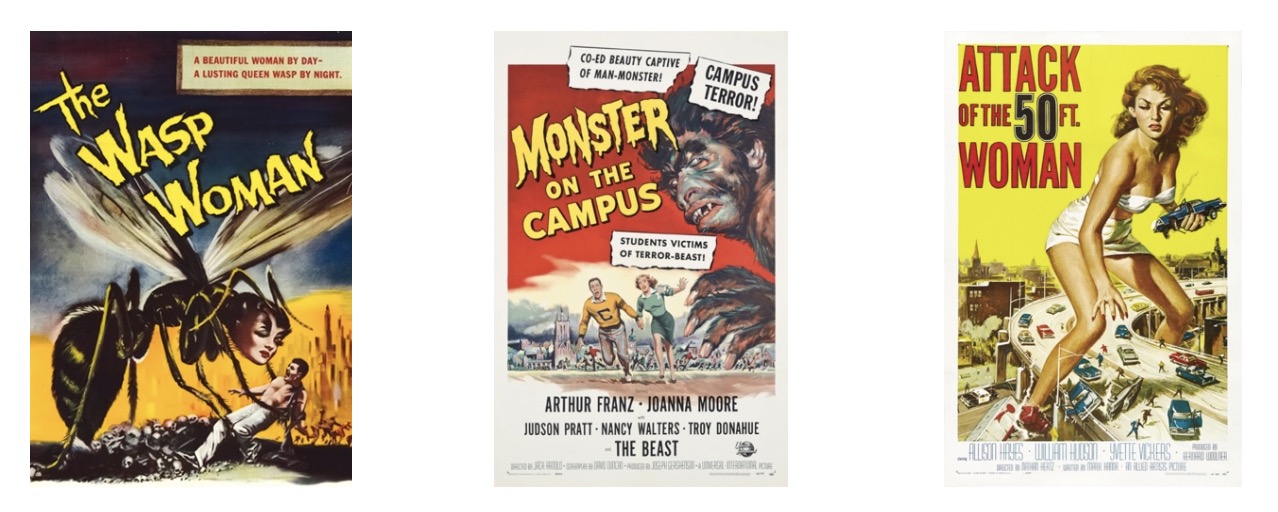 By the mid-1950s, there were lots of interesting developments going on in youth culture: a mass white audience with money to burn, young black musicians with amazing energy and talent, and a thriving movie industry catering for a teenage market. What was missing, though, was somebody who could bring it all together...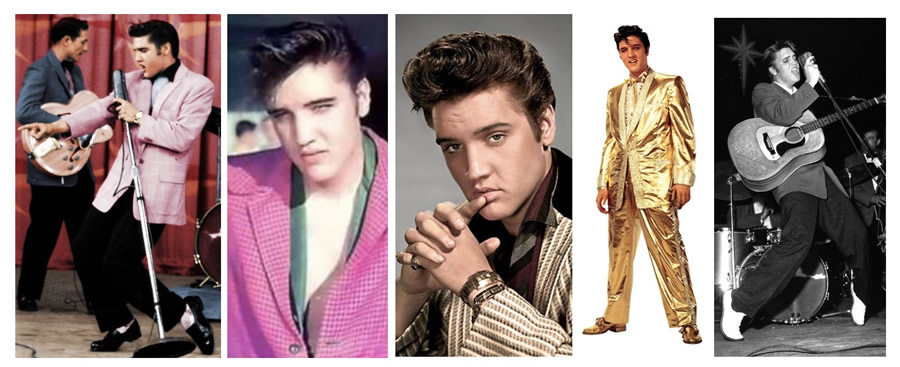 In this activity you will take on the role of a Rock 'n' Roll manager. A major record label is willing to offer a lucrative contract to TWO acts. Your job is to make sure that your client gets one of these contracts!

Through an analysis of the music, lyrics, fashion and politics of the 1960s, students learn about the cultural impact of the Beatles in the 1960s. They match images of the Beatles to the correct dates through the help of musical clips; examine their album art (and even design their own version of the 'Sergeant Pepper' cover); and research other great album covers from rock and pop history.

In this simulation, you will be presented with a series of situations that faced The Beatles during the 1960s, and regular video clips of The Beatles being interviewed and singing their songs.
At the end of the simulation you will be told how many of these decisions matched those of the real group. Based on your choices, you will then be matched to a person who has been described as the "fifth Beatle" and you can research them further.

In this activity you will learn about some of the most important music genres that developed from the 1960s onwards. You will use what you learn to produce your own personal music festival with the very best bands, and create a poster to advertise it!

---


© 1998-2023 Russel Tarr, ActiveHistory.co.uk Limited (Reg. 6111680)
1 Torrin Drive, Shrewsbury, Shropshire, SY3 6AW, England
All rights reserved | Privacy Policy | Contact