IB History: ActiveHistory
An ActiveHistory subscription provides everything you need to construct and deliver a two-year IBDP History course from start to finish using the ActiveHistory IB History Hub.
---
The feminist movement aims to establish equality between the sexes. It tackles issues like women's suffrage, abortion rights, domestic violence, maternity leave, equal pay, and sexual harassment.
First-wave feminism in the early 20th century focused on the political objective of gaining the vote. Second-wave feminism in the later 20th century focused on a much broader range of issues.
This ActiveHistory study unit is delivered through a series of self-contained multimedia lectures with accompanying tasks and discussion points, and prepares students to answer the following sorts of essay questions:
Examine the reasons for the rise of feminist movements in the region post 1945.
Examine why feminist movements in the Americas after 1945 did not have more success.
Discuss the impact and significance of feminist movements in the Americas after 1945.
Evaluate the achievements of feminist movements in the Americas after 1945.
"The impact of feminist movements in the Americas was limited." To what extent do you agree with this statement?
"Feminist movements had a positive impact on societies in the Americas." Discuss.
"The changes in the role of women since 1940 owe more to the impact of wars than to the feminist movement." With specific reference to changes in two countries of the region, assess the accuracy of this statement.
---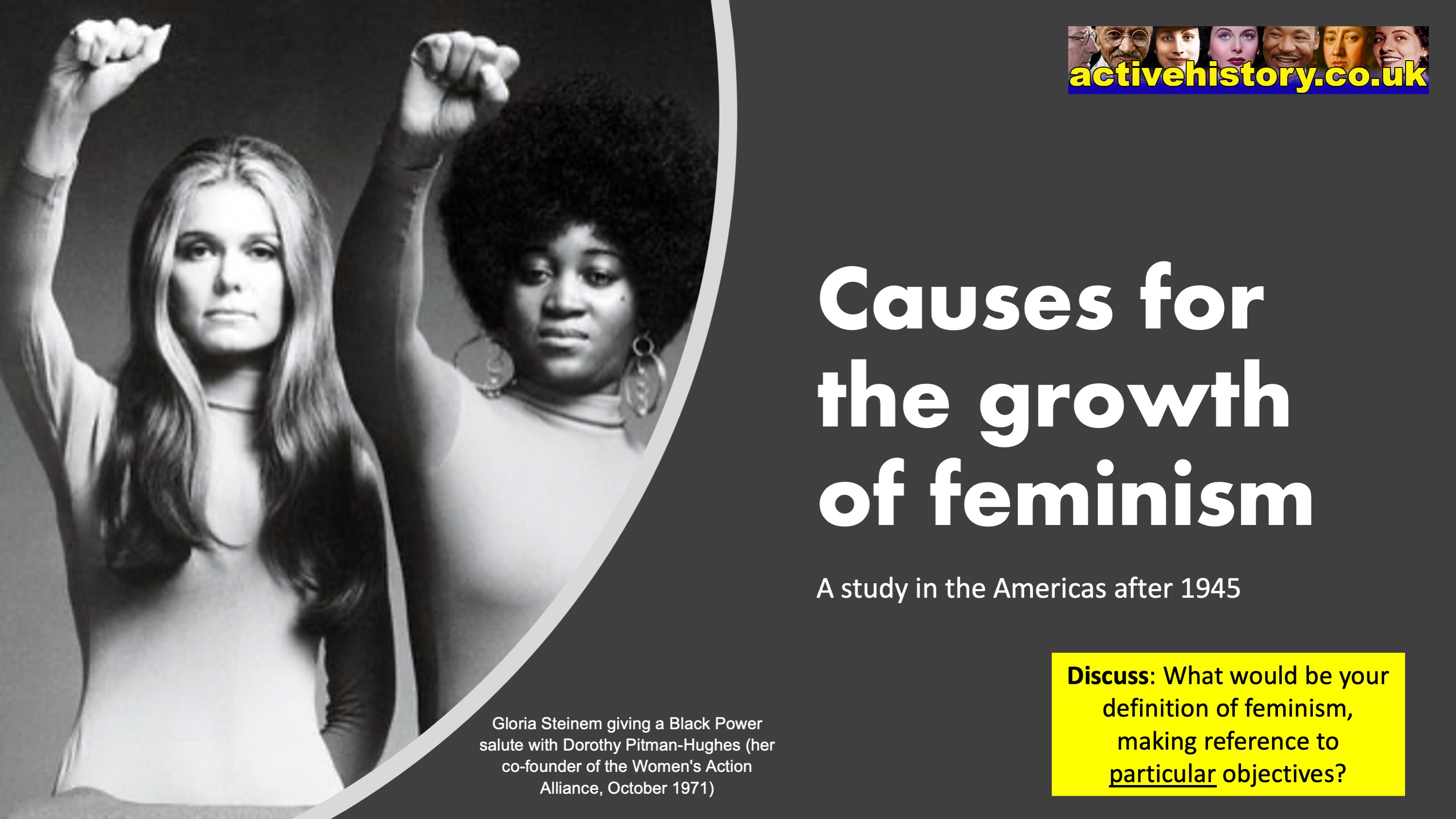 ---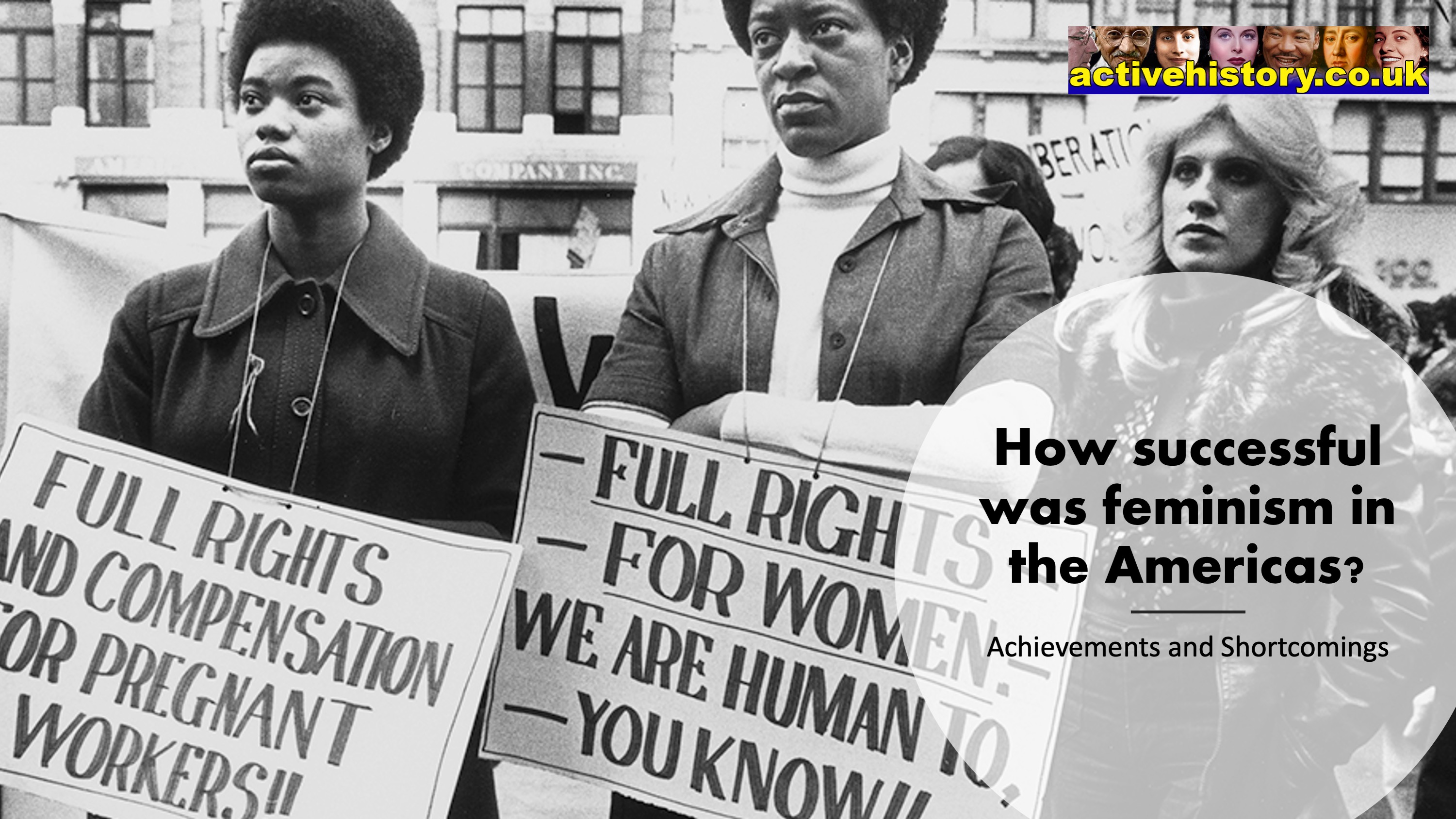 ---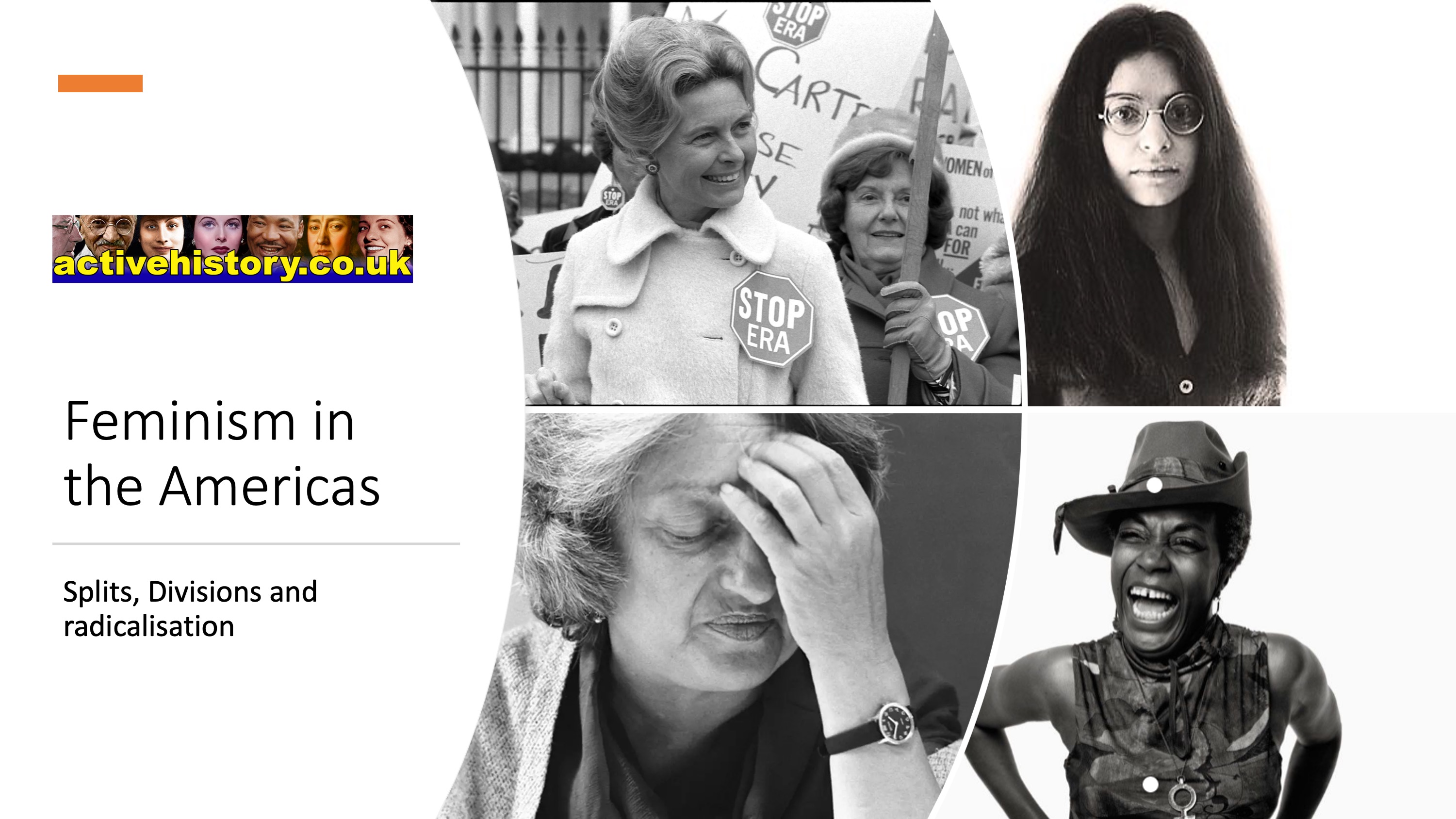 ---


© 1998-2023 Russel Tarr, ActiveHistory.co.uk Limited (Reg. 6111680)
1 Torrin Drive, Shrewsbury, Shropshire, SY3 6AW, England
All rights reserved | Privacy Policy | Contact