World History teaching resources for the high school classroom: lesson plans, worksheets, quizzes and simulation games for KS3, IGCSE, IB and A-Level teachers.
---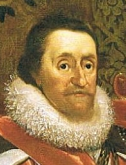 A series of images and short textual points designed to generate student interest. What was the Civil War? Why is it important to study?
To accompany this, I have produced a short video of my own which I originally created as a distance-learning resource during COVID-19 which you could show to your students.
Students consider the personality and policies of King James I as a long-term explanation for the outbreak of the Civil War.
An in-depth investigation into the Gunpowder plot making use of primary source materials to help students decide whether the Catholics were "framed". This PowerPoint Slide could be used as a starter to the lesson, and there is also a Fling the Teacher Quiz which can be used as a factual test.

An engaging "Historical Mystery" designed to develop skills of question formulation, deduction, research, groupwork and essay writing. Using a range of visual and written "clues", students piece together a genuine historical mystery and work towards an independent conclusion. Worksheets and markschemes included.
Whilst students are working on their essays as a homework exercise, I also like to set up this QR Code Treasure Hunt to provide them with more information and interest!
---


© 1998-2023 Russel Tarr, ActiveHistory.co.uk Limited (Reg. 6111680)
1 Torrin Drive, Shrewsbury, Shropshire, SY3 6AW, England
All rights reserved | Privacy Policy | Contact