Medieval Cathedral Building [making use of this slideshow].
This activity gets students to make deductions from original images to determine how medieval cathedrals were built. They watch a short video to decide what the most horrible job for cathedral builders was (lime burner? stonemason? treadmill operator?) They then investigate the difference between Romanesque and Gothic architecture.
How successfully can you build a Medieval Cathedral? [Interactive]
In this activity, students answer a series of questions asked by King Henry II. Based on the quality of the responses he then decides how likely he is to let them build a cathedral. Complete with a worksheet and a live "leaderboard" to build up a sense of competition!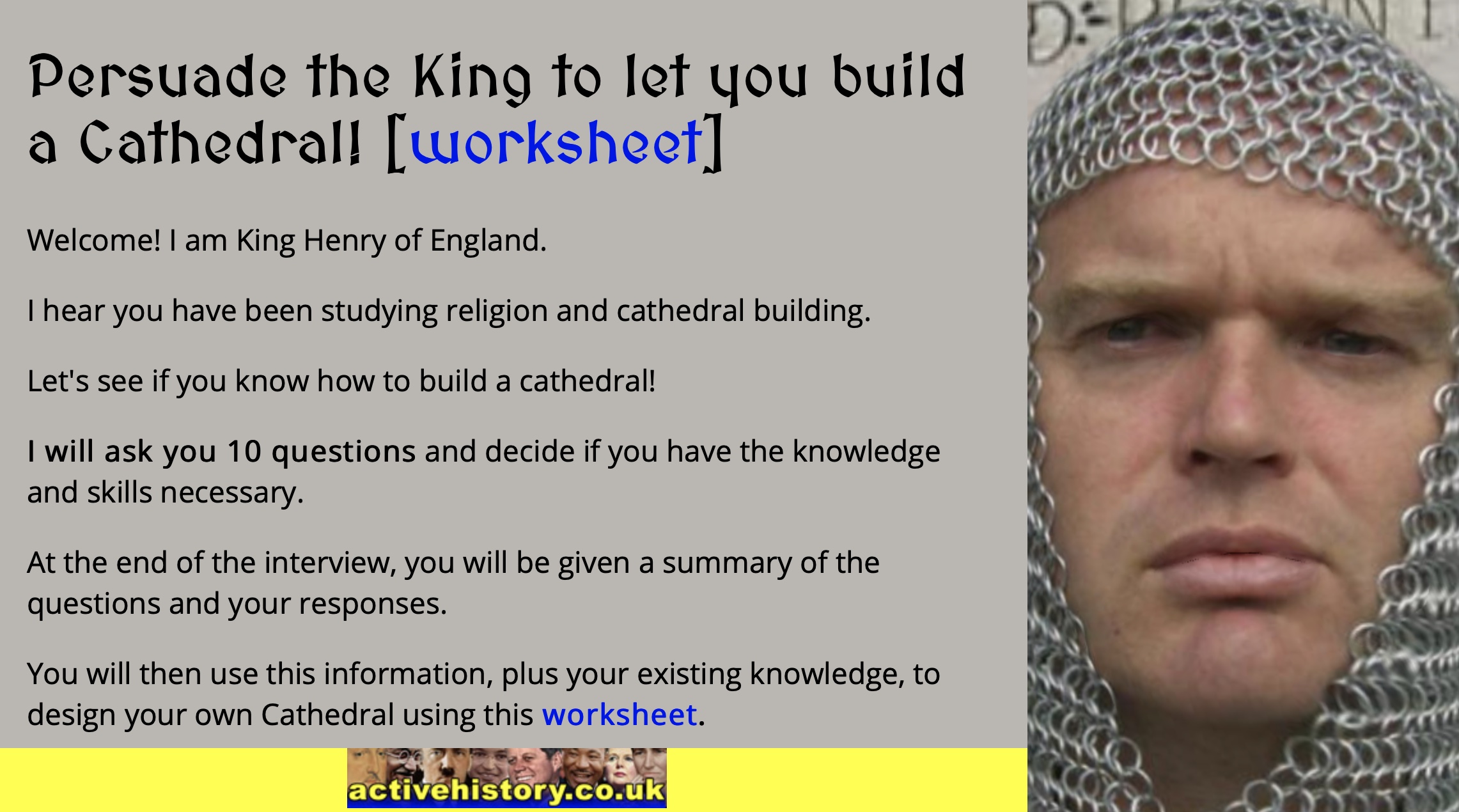 Gruesome Martryrdoms, Repulsive Relics!
In this activity / presentation (see image), which contains video clips and stimulus images, students are put into teams to research and then present their favoured choice of holy relic to obtain for their new cathedral, and a suitably brave martyr to dedicate the cathedral to.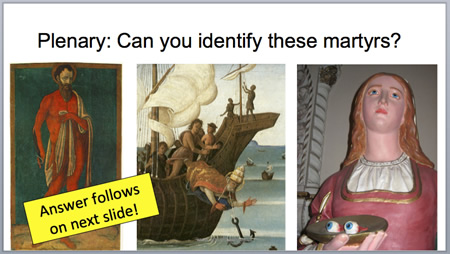 Design your own Cathedral
Students then use their knowledge from the past few activities to design a cathedral of their choice. These might be in the form of drawings, models or computer animations.
Example 1: Minecraft Cathedral designed by Jose:

Example 2: Model Cathedrals by students: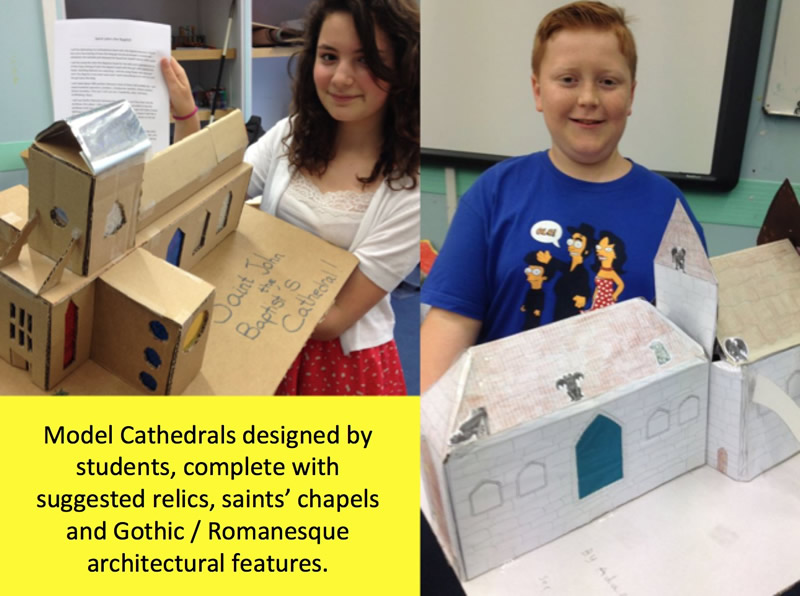 Google Earth Virtual Tours: Five Cathedrals
Students could use the following 3D tours to help them decide upon the design for their own Medieval Cathedral.





---


© 1998-2022 Russel Tarr, ActiveHistory.co.uk Limited (Reg. 6111680)
High Park Lodge, Edstaston Wem, Shropshire, England, SY4 5RD. Telephone/Fax: 01939 233909
All rights reserved | Privacy Policy | Contact