The Transatlantic Slave Trade
The origins of the transatlantic slave trade is touched upon in the earlier study of the European Voyages of Discovery. However, it is important to cover this as a topic in its own right, and then to follow this up with a study of the Abolition of the Slave Trade.
---

Based on the memoirs of Olaudah Equiano and the story of the Amistad rebellion, this simulation attempts, as far as is ever possible, to help students understand something about the harrowing "Middle Passage" across the Atlantic for black Africans captured into slavery. Complete with five different lesson plans, students then produce a memoir as did Equiano, which later becomes the centerpiece of their campaign to abolish slavery in our next unit of study - thereby putting the role of black people in the abolition movement center-stage.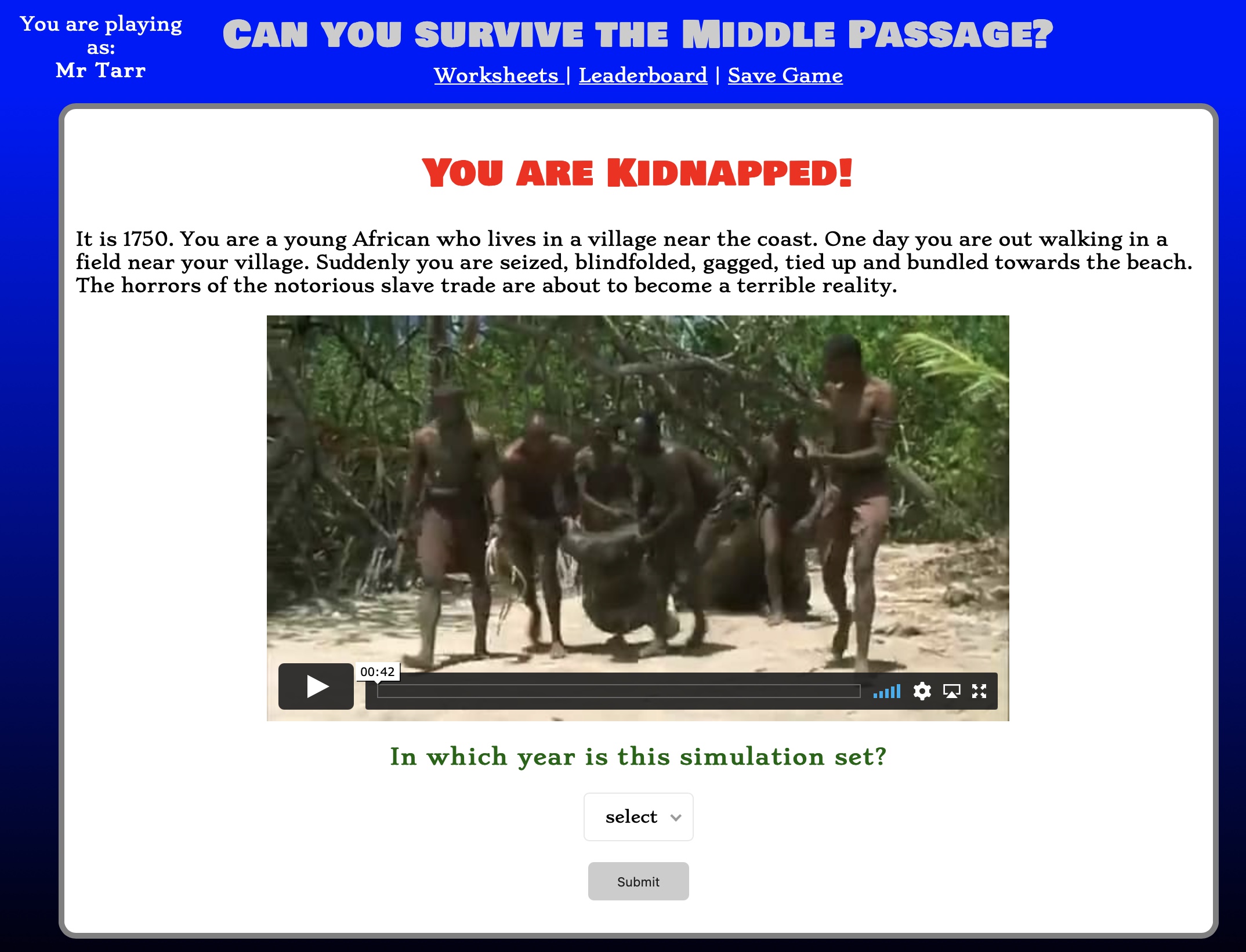 This PowerPoint displays a series of advertisements for runaway slaves. Students are encouraged to read through each to deduce the sorts of terrible conditions that slaves had to endure.
Students read a series of first-person narratives from this sourcepack. Students use these to determine the sorts of punishments inflicted for different types of "crimes" on the slave plantations.
Students are presented with a series of images and explanations and placed into teams for a competition over several rounds to test knowledge and understanding of life on the slave plantations. Instructions for the quiz can be found here.
Students are provided with a selection of possible questions in the GCSE Paper 1 format (a. Describe, b. Explain, c. Assess). They are told that one of these three-part questions will be set as the end of unit assessment - it is up to the teacher which to choose.
---


© 1998-2022 Russel Tarr, ActiveHistory.co.uk Limited (Reg. 6111680)
High Park Lodge, Edstaston Wem, Shropshire, England, SY4 5RD. Telephone/Fax: 01939 233909
All rights reserved | Privacy Policy | Contact