Organise the class into teams.
Each team will take it in turns to name a different face.
Teams are "knocked out" when they run out of ideas.
The winning team will be the one with the most points.
TIP: click on each number to get the name of the person depicted!
For more useful resources for GCSE Options evening - including a movie, powerpoint and Google Earth Tour - click here.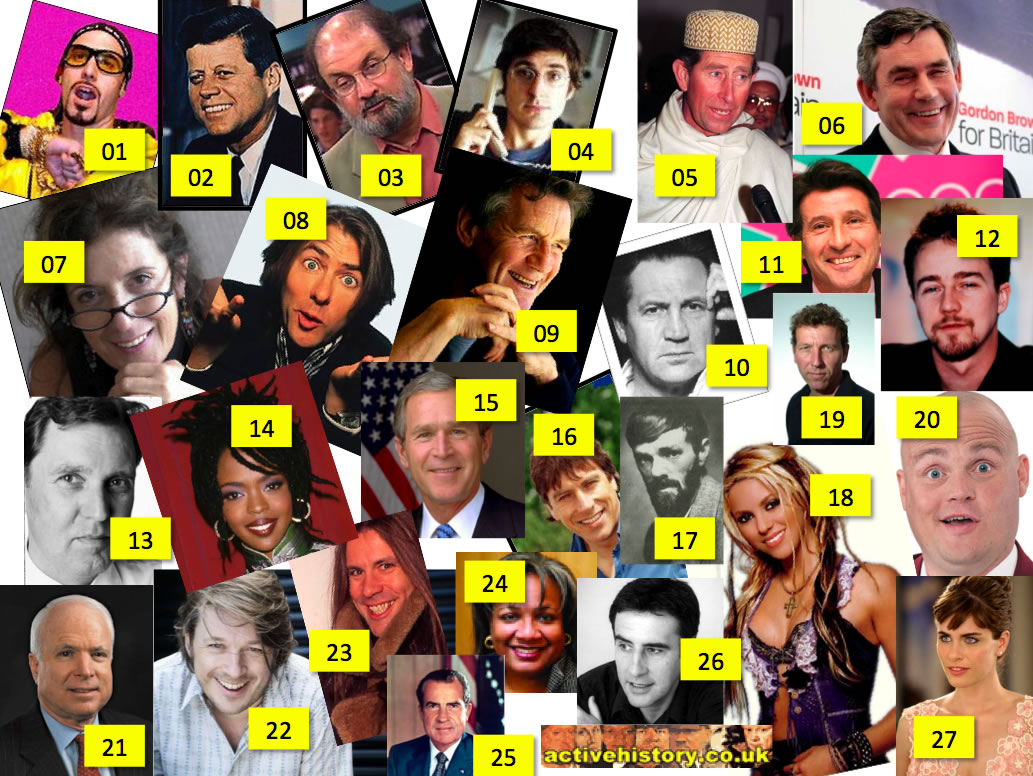 ---


© 1998-2021 Russel Tarr, ActiveHistory.co.uk Limited (Reg. 6111680)
High Park Lodge, Edstaston Wem, Shropshire, England, SY4 5RD. Telephone/Fax: 01939 233909
All rights reserved | Privacy Policy | Contact