B. To Entertain?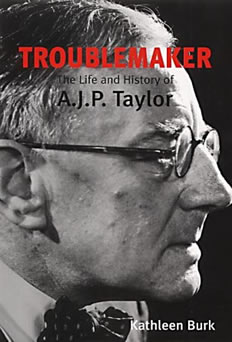 ▪ AJP Taylor came up with arguably the best defence of history – "because it is interesting". His own history books were driven by the storyteller's desire to answer the question "What happened next?". This style of history is the most popular in TV and feature film dramatisations, which forms the main way in which most people get their idea of the past.
Pitfalls:
· Making history "Entertaining" means that "Informing" can take a back seat; this narrative approach to history as "life with the dull bits cut out" focuses on short term dramatic events and explanations and the actions of "Great Men". More alarmingly, the truth can get distorted for the sake of cinematic effect. Films such as Braveheart, Pearl Harbor and Enemy at the Gates take massive liberties with the truth. The classic phrase "Based on actual events" is one that will always get a historian rolling his eyes in dismay.
· Making history "Entertaining" can disguise the fact that it is also trying to "persuade". The classic American "Western" tends to depict the cowboy as an adventurous hero and the Indian as a violent savage; the current glut of films and documentaries about the slave trade serve a particular political purpose in today's multicultural society.

---


© 1998-2022 Russel Tarr, ActiveHistory.co.uk Limited (Reg. 6111680)
High Park Lodge, Edstaston Wem, Shropshire, England, SY4 5RD. Telephone/Fax: 01939 233909
All rights reserved | Privacy Policy | Contact